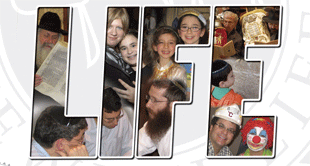 - Special Monthly Contribution Campaign -

  Click here to donate to this campaign

Dear Friends,
You have certainly been bombarded in recent months by the news media, friends and co-workers, telling you how hard things have become during these tough economic times.
Obviously, as a direct impact, non-profit organizations have been hit very hard by the decrease in charitable contributions. The Peltz Center for Jewish Life is no exception. At the same time, as a vital community organization, providing educational, social and religious services to children, youth, adults and seniors, our work must go on. And, no matter how difficult, we are committed to see this continue.
We are currently at a situation where we must ask every one of our friends, members and supporters to please partner with us and participate in this special campaign. This aside from any regular contributions.
► This is a one year commitment of monthly contributions in Chai denominations.
► Our preauthorized monthly donation plan is a simple way to make a contribution, and will provide critical funding for CFJL's efforts on behalf of the community.
► Please take a minute now to contribute online. Click here to participate.
Please partner with us - no matter how small of a donation - and help sustain the future of our vibrant community.
From the very deepest place in our hearts: Thank you so much for your partnership; we look forward to serving you.
Sincerely,
Rabbi Dovid Rapoport                           Rabbi Menachem Rapoport